Learn to fly a helicopter without risk or prior experience.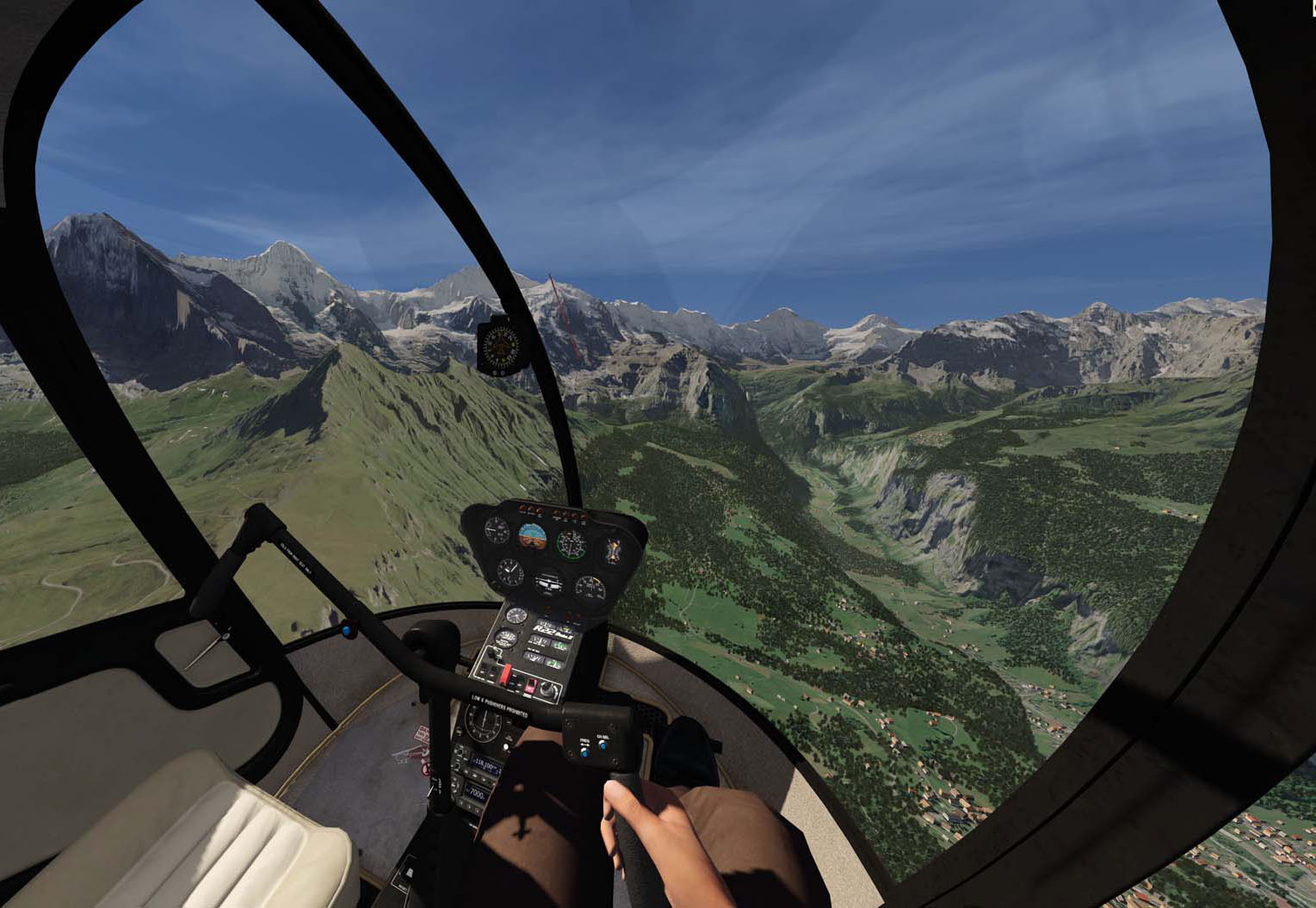 Learn to fly a helicopter without risk or prior experience.
In our simulator center, you can take off virtually without ever leaving the ground. The simulators at Vertical Mission Training are so detailed and realistic that they are approved by the aviation authorities for professional pilot training.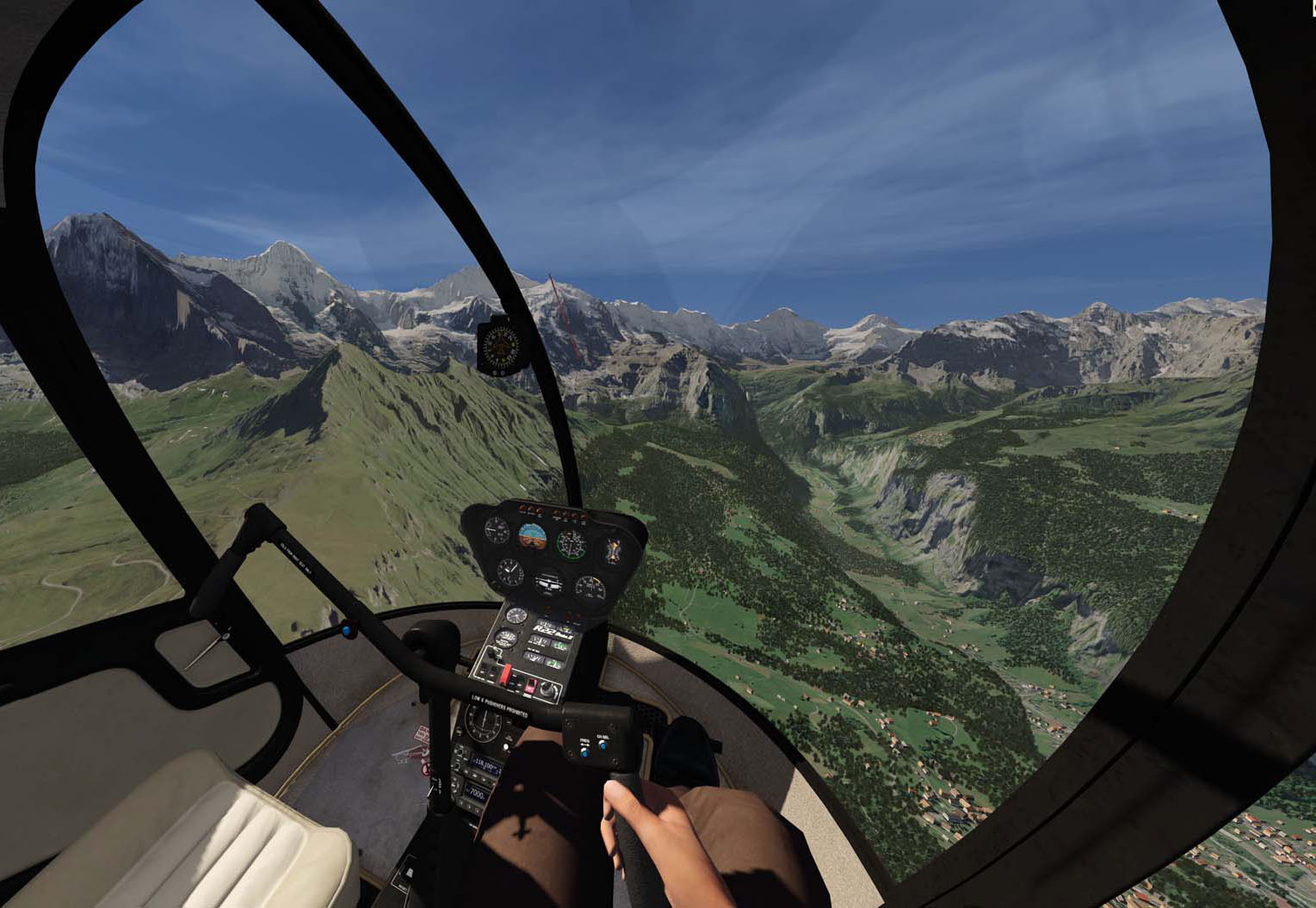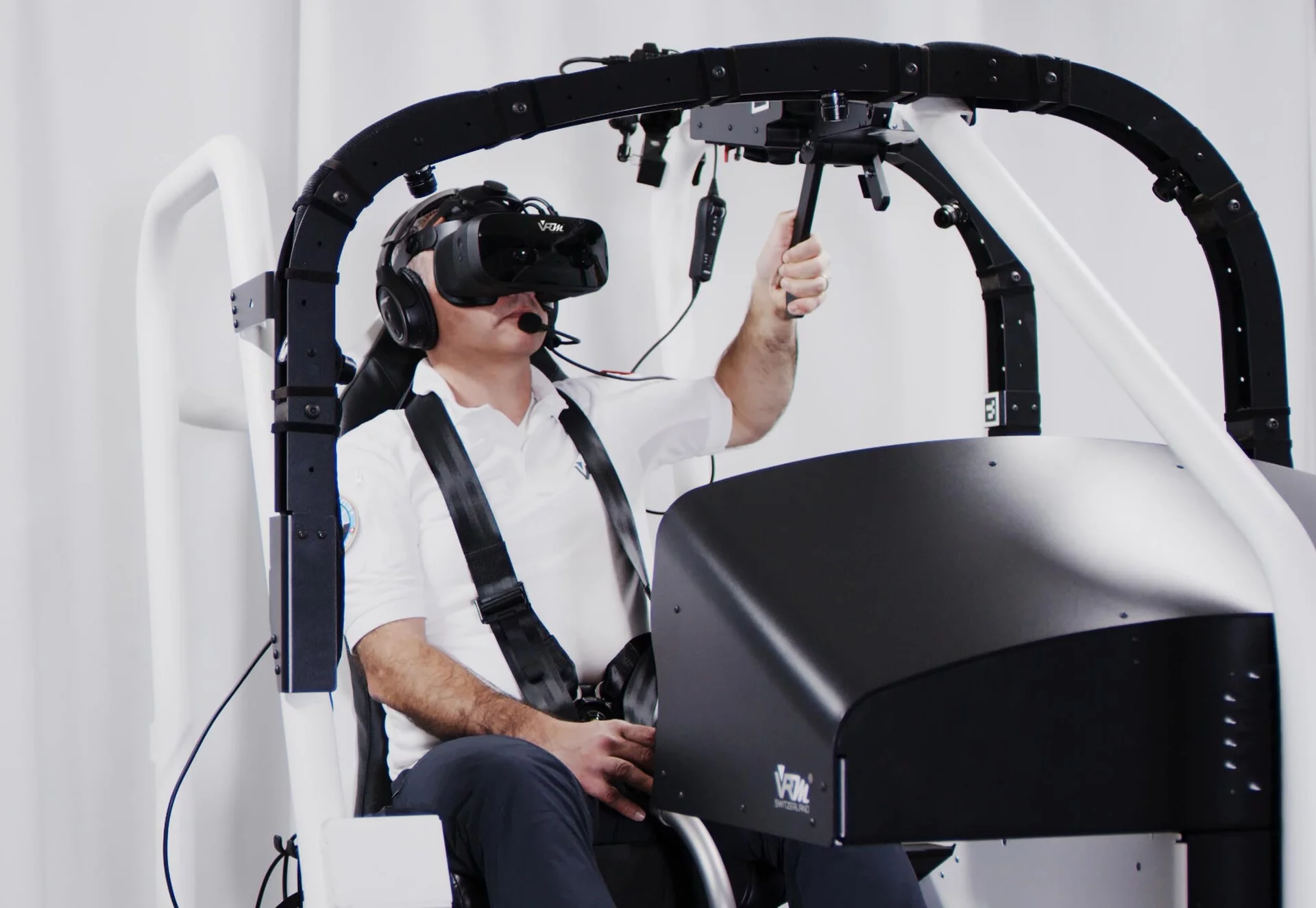 Get the real flying experience.
You sit in a 1:1 replica of a cockpit on a moving platform. Using VR goggles and advanced motion tracking, you are completely immersed in the virtual world, unlike traditional simulators that use screens to simulate the environment. The experience is unrivaled in terms of realism!
All controls and instruments are in the right place and behave exactly like the original. Both the haptics and graphics will convince any experienced pilot.

The R22 is a two-seat helicopter manufactured by Robinson Helicopters. It is popular in the aviation industry for its ease of operation and maintenance. The R22 is mainly used for small transport, surveillance and training purposes. It has a maximum range of approximately 390 km and a top speed of approximately 190 km/h.

The Airbus H125, formerly known as the Eurocopter AS350 Ecureuil, is a powerful helicopter manufactured by Airbus Helicopters. It is renowned for its reliability, performance and flexibility. The H125 is used for a wide range of tasks, including rescue, police, firefighting and transport missions.
Ready to book your first flight?