Vertical Mission Training Center
The future of helicopter training.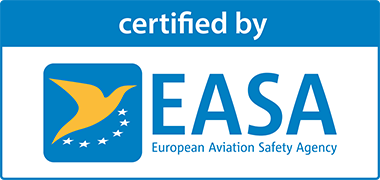 Vertical Mission Training is offering state-of-the-art helicopter pilot training by utilizing EASA qualified Robinson R22 and Airbus H125 virtual reality flight training devices from Loft Dynamics.
At Vertical Mission Training Center, we focus exclusively on professional simulator training. We offer a wide range of solutions for training on small to medium utility helicopters using state-of-the-art FSTDs. Our experts provide complete coaching for a wide range of training scenarios. Vertical Mission Training is operating European Aviation Agency (EASA) certified helicopter flight simulators directly at Mönchengladbach Airport, Germany.
Flight Training
Earn training credits by incorporating simulator training into your education or improve your skills with additional safety training.
Proficiency Checks
Take fully accredited Proficiency Checks (LPC and OPC) on the H125 simulator.
Type Ratings
Lower the cost of obtaining a type rating by including a simulator.
Simulators at Vertical Mission Training


Interested in our simulator training solutions?