The realism of the simulators at Vertical Mission Training is unparalleled and far exceeds that of traditional systems.
Traditional flight simulators use large, two-dimensional screens that mimic the windows of the aircraft. Not so with the technology we use from Loft Dynamics.
The screens have been replaced by high-resolution VR goggles. As you sit in a replica cockpit, the powerful computer behind the goggles generates not only realistic graphics of the environment, but also an accurate representation of the interior and all the instruments.
High-precision motion tracking immerses the pilot in the scene and allows him to move freely within it. Even the pilot's hands are simulated.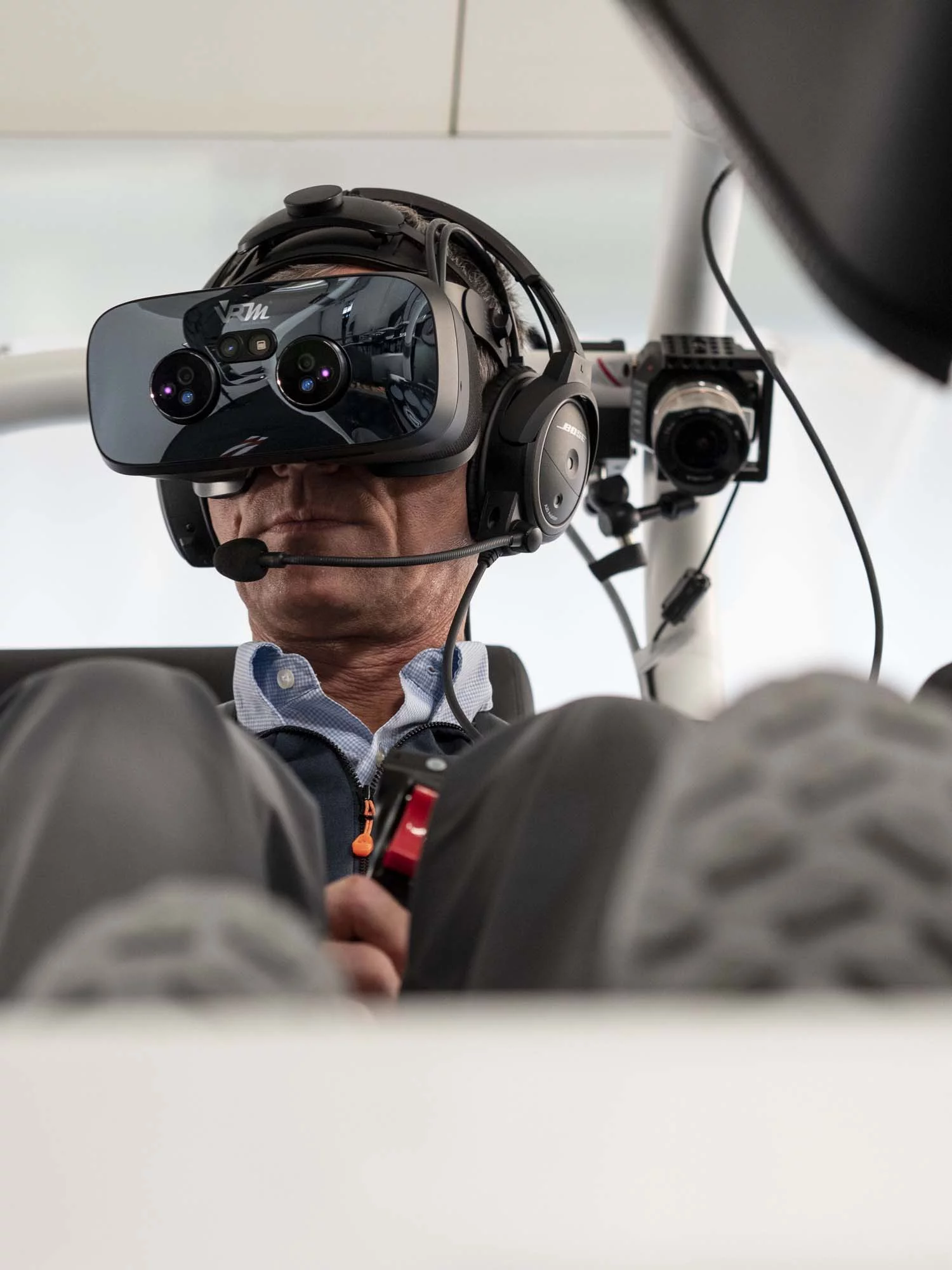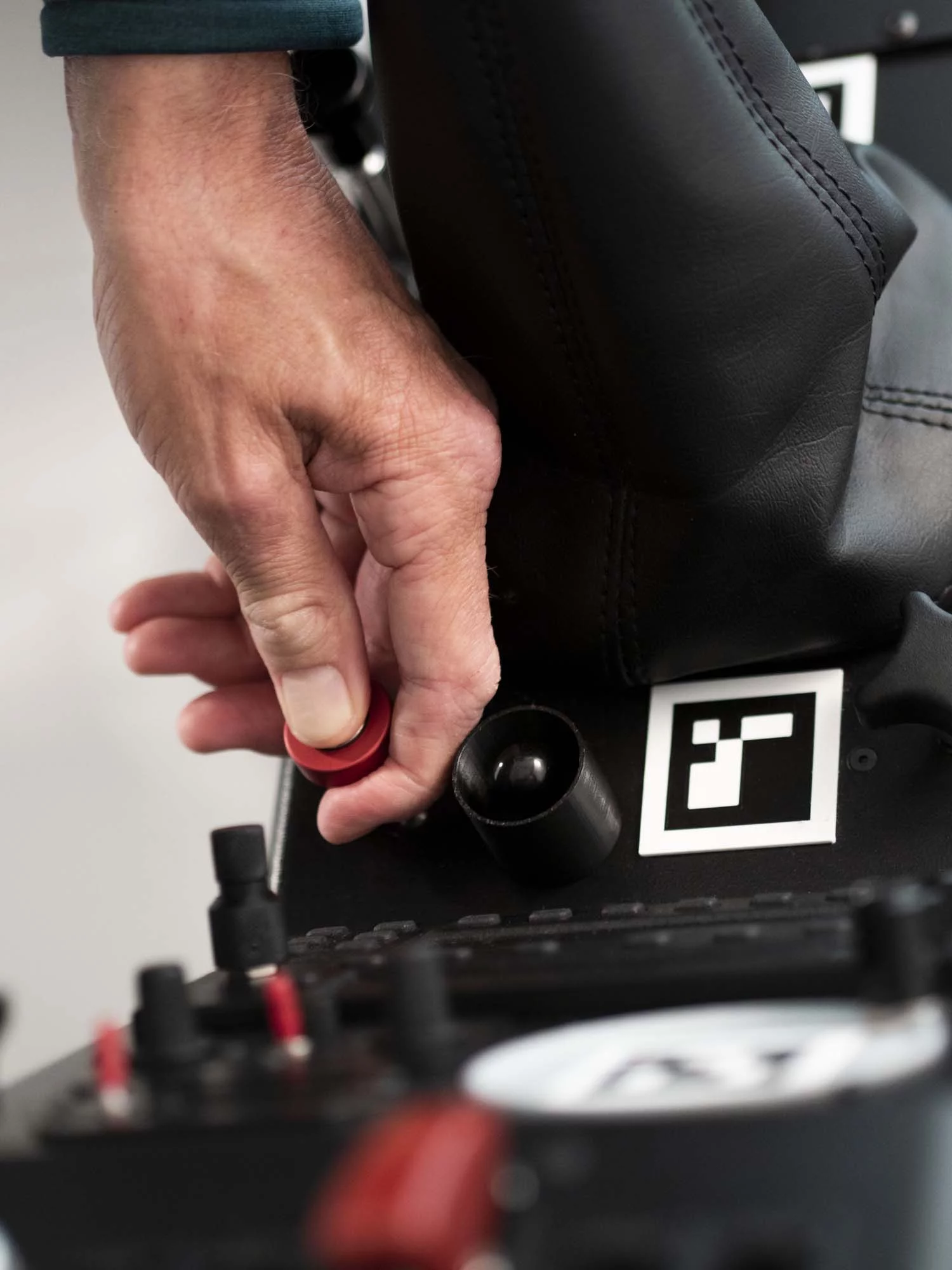 The simulator's electrically operated mechanical platform accurately reproduces the helicopter's flight characteristics and reacts in detail to every action of the pilot, no matter how small. Orientation, forces and even typical helicopter frequencies are perfectly simulated.
In the cockpit itself, everything is dimensioned to the original. The use of original parts and exact replicas of the controls with integrated force feedback makes everything feel just like in the real aircraft. This makes it possible to simulate wind and turbulence scenarios that challenge even experienced pilots.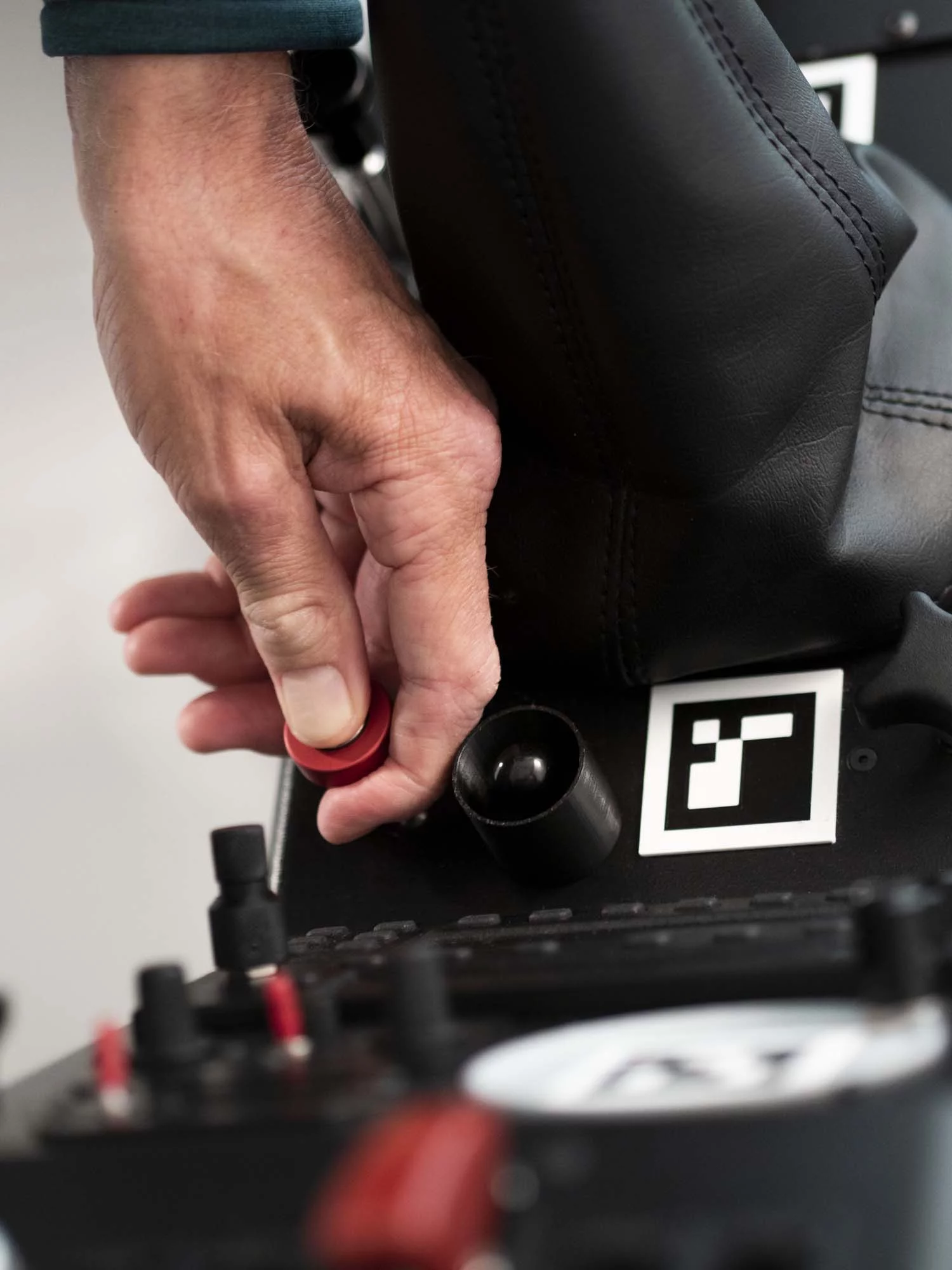 The simulator replicates the sound of the real aircraft through a high-resolution headset. The headset simultaneously connects the pilot to the operating station, allowing authentic radio communication training.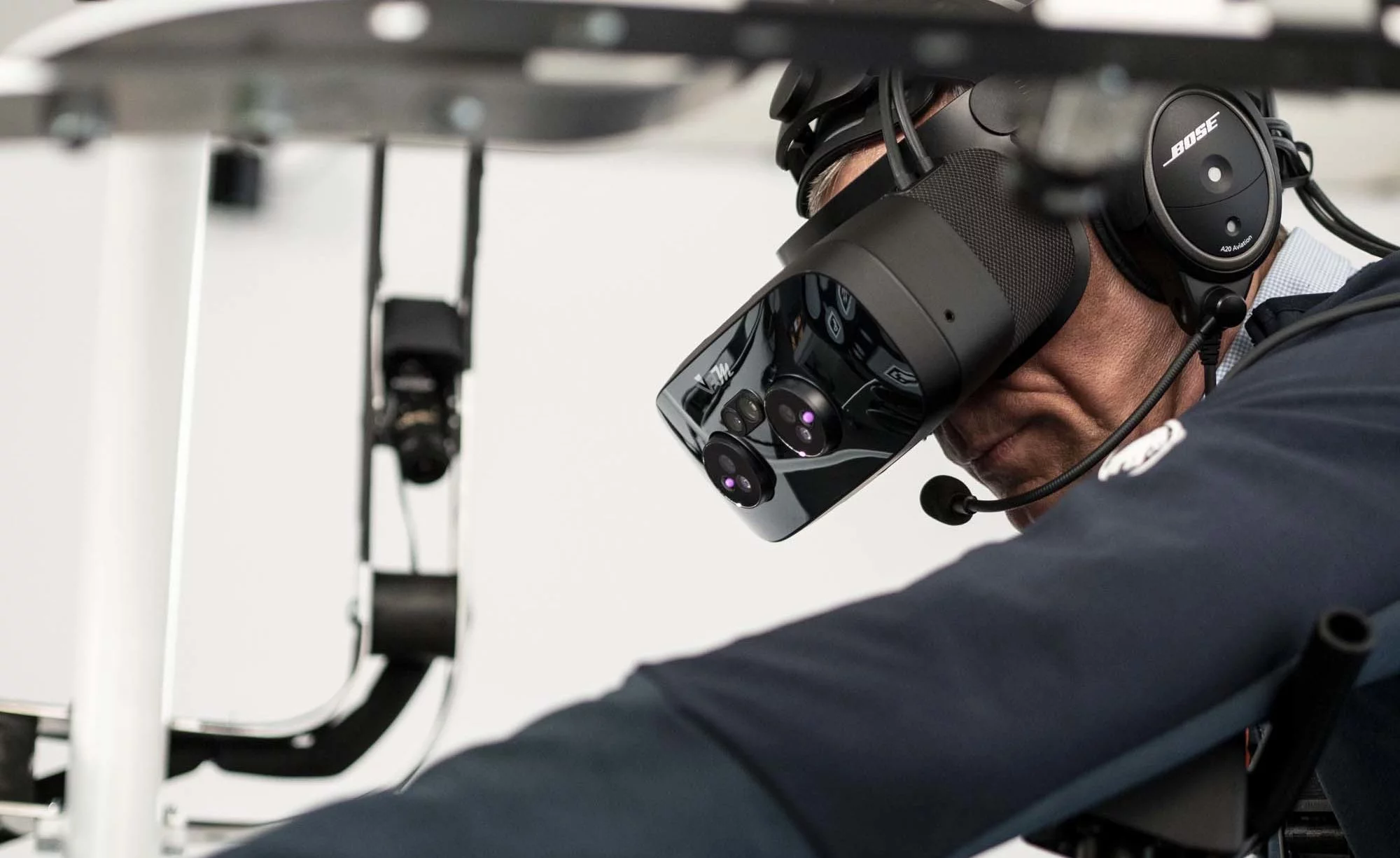 Multiple displays allow the flight instructor to see exactly what the student is seeing. He can intervene in the flight at any time and is in control of the setting.
For example, the instructor can stabilise the helicopter at the press of a button, or switch to assisted flight and gradually hand over the controls to the student.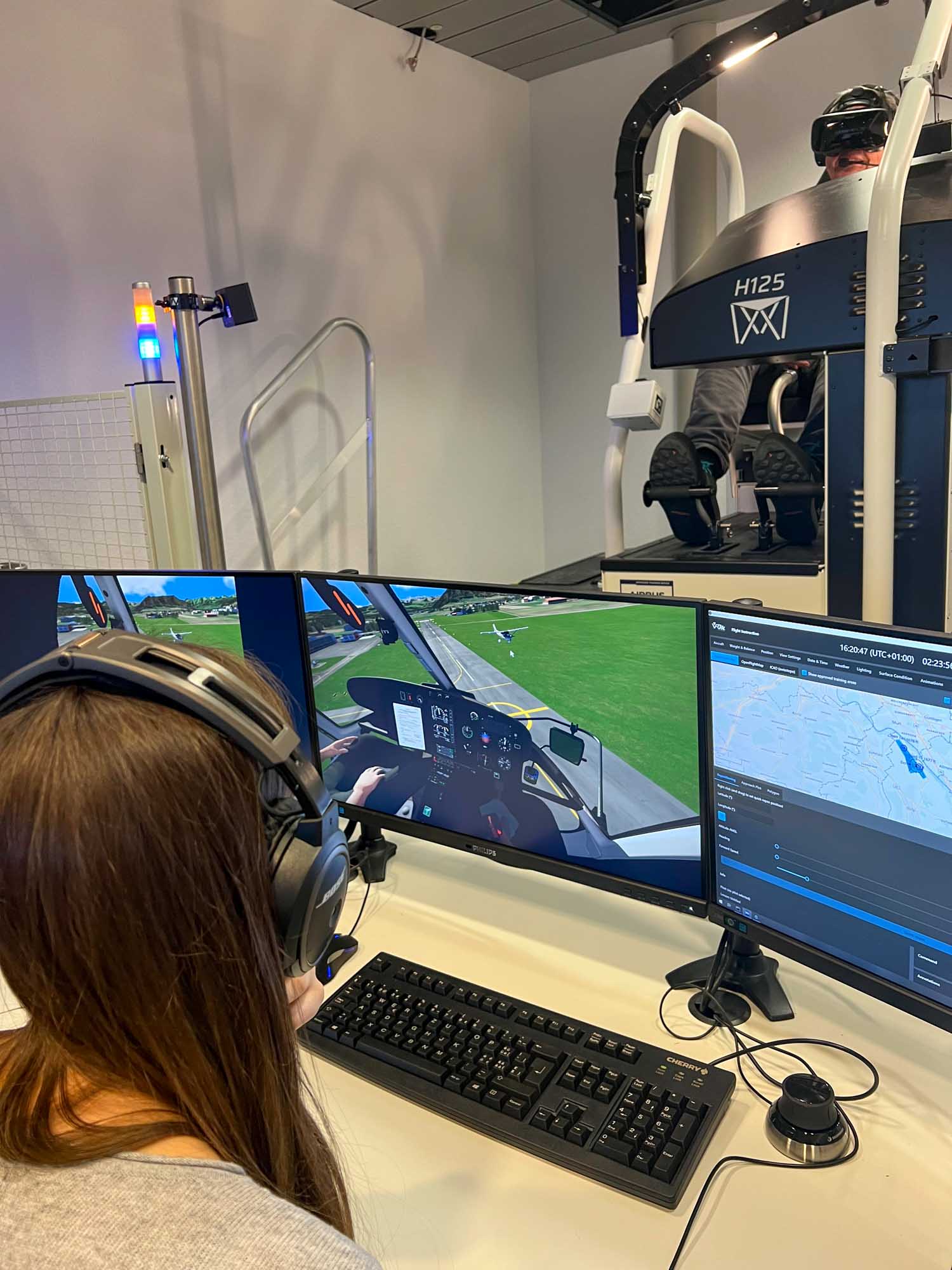 Contact us if you are interested in the ultimate flying experience.