The Lightweight Champion
We operate a cutting-edge technology R22 simulator at Vertical Mission Training.
Our Robinson R22 simulator from Loft Dynamics is the first VR motion device to be fully approved for flight license hour accumulation. It can be used to simulate both standard flights and emergency situations. The flight experience is identical to that of a real R22 light utility helicopter, down to the last detail. All necessary controls and instruments are in the right place. During flight, forces and vibrations are realistically simulated using an electrically operated mechanical platform and force feedback in the controls. VR goggles combined with motion tracking provide a perfect panoramic view of the virtual reality cockpit and the surrounding landscape.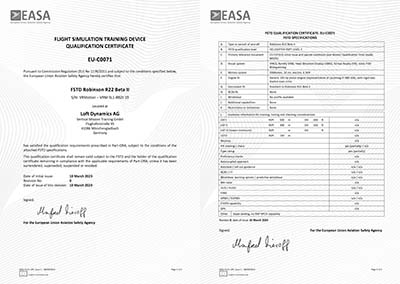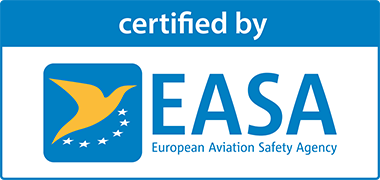 Training credits
The R22 VR Training Device at Vertical Mission is EASA certified, which means that training performed on it can be fully credited as flight hours for PPL, CPL and NIT. This is flexible, cost effective and environmentally friendly.
Type Ratings
You can complete your type ratings on the R22 simulator. This includes normal flights as well as emergency situations which, unlike in the real helicopter, can be simulated with great realism.
Special Trainings
Practice night flying, basic instrument flight training and radio navigation at any time of day.
Don't hesitate to contact us and book your first virtual flight on the R22 simulator.